Initiating an Info Cubic background check within an Applicant File can be done after activating the Info Cubic Background Check Integration from the Hyrell Marketplace and adding a Step to your Workflow. Once initiated, the applicant is notified by an Info Cubic email with a unique URL to provide the required background check information. Results will be returned to the Applicant's File, and authorized users will receive a notification when complete( if they have opted in) or they can see the results directly in the Info Cubic portal.
Initiating Info Cubic Background Checks
Open an Applicant File.
Click the checkbox for the Background Step and confirm if you "Would you like to move the applicant into this stage?" or not. This will move the applicant to this stage only and will not process the background check automatically.

Proceed to click the Step name Background Check to initiate the background check process. (The Step may have a different name in your hiring system.)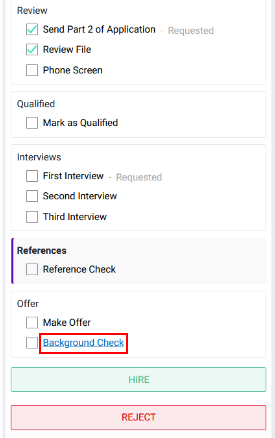 Order the background check you would like the candidate to complete by choosing an available package from the Select a package drop-down.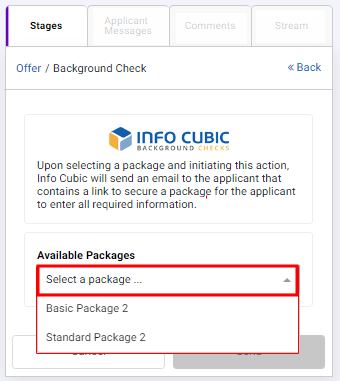 Confirm the selection by clicking Send to initiate the Background Check. At this time, Info Cubic will send an email to the applicant containing a secure link to complete the selected package, and the Background Check Step will show the status of Requested.

Details of the ordered background check such as Package, Requested, Order Status, and Report Status will appear in the Processing section of the Applicant File Details. If the candidate has not responded, the Report Status will show as Pending.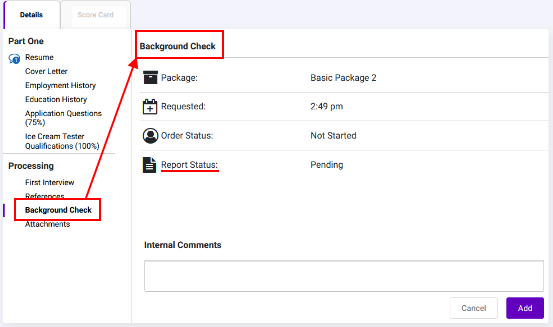 When the candidate receives the Info Cubic email, they will be required to submit all requested information per the selected package.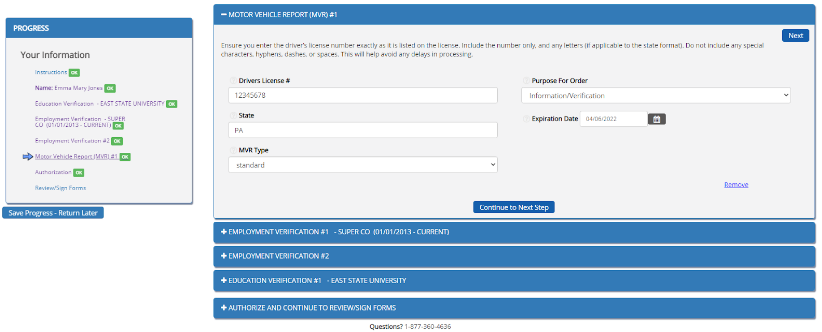 After completing the background check request, the candidate must confirm the information by agreeing to the disclosures with their electronic signature.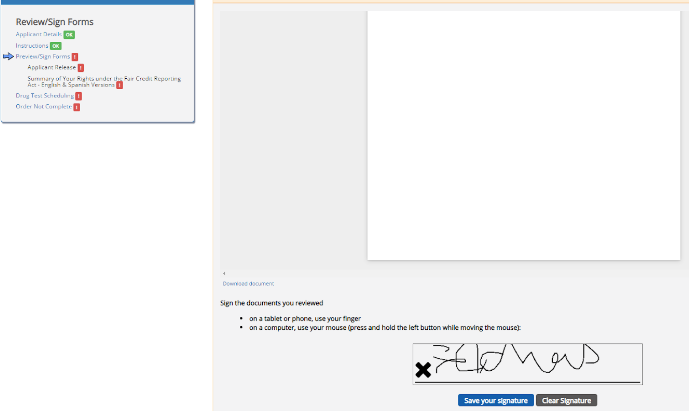 If the candidate has a scheduled drug screen they will receive a confirmation.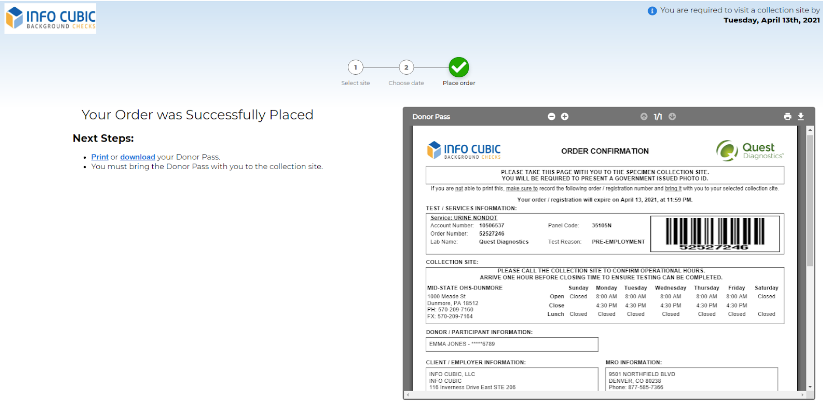 Evaluating Info Cubic Background Check Results
When a candidate has completed the required information, Info Cubic performs the selected check with an estimated turnaround time of 24 hours or less depending on the depth of the search. In your hiring system, the background check Step in the Stages panel of the Applicant file will change from Requested to Responded.

Results of fully processed background checks will have an Order Status of Completed, which can be viewed from the Processing section of an Applicant File, and the Report Status may show the common statuses of Consider or Clear. If members of the hiring team have the References notifications turned on, they will receive notice of the background check completion via email.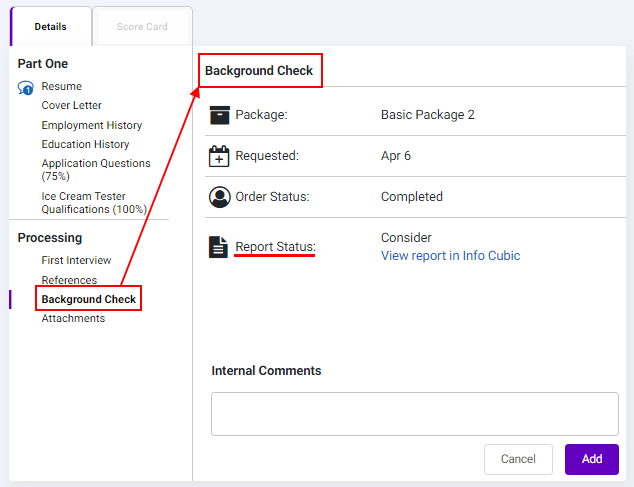 The breakdown of the full background check report will show in the Info Cubic portal. Click the link to View report in Info Cubic and you will be asked to log in with your Info Cubic account credentials before accessing any candidate's results.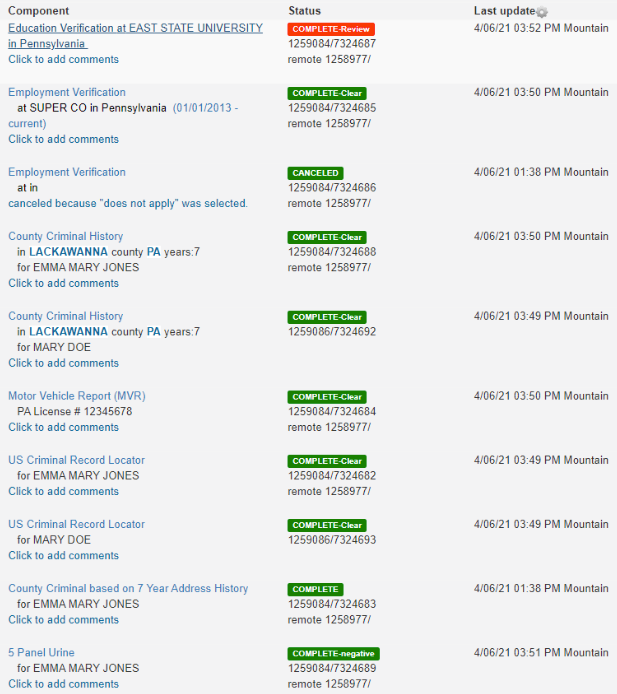 Related Articles: