Question sets collect information from job applicants during the online job application process. For each application submitted, the job's assigned question sets will be displayed in every applicant file.
Question Sets on the Details Tab
Assigned question set names will appear in the Details tab in an applicant file. Clicking on the Question Set Name will display the question details. If the Question Set is AutoScored, it will be given a percentage score based on the applicant's response measured against the desired responses. For all other question sets (those that are not AutoScored), a user can add a rating.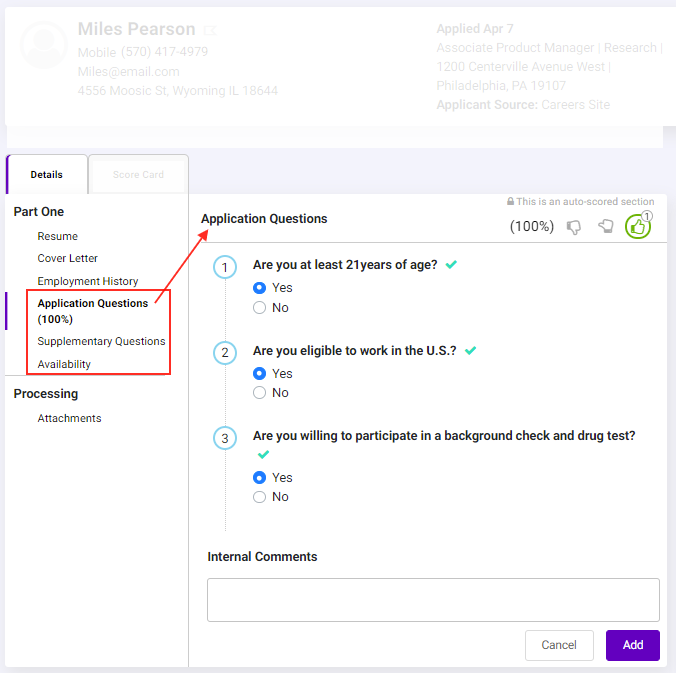 Question Sets on the Score Card Tab
Question set names and other applicant elements assigned to the job will appear in the ScoreCard tab of the applicant file. If rated, each element will display the rating given by you, other members of the hiring team, and/or external collaborators with whom the file was shared. See more about adding an Overall Score to an Applicant File.