Once you decide to interview an applicant, you can use the stages and steps assigned to the workflow that appear in each applicant file for a particular job. Using the stages and steps sets your hiring team up for success by consistently processing every applicant.
Account administrators or users with permissions would have assigned an interview message template to each interview step (phone, virtual, in-person) when the job template was created or posted. When requesting applicant interviews for the same job, the interview request email will be identical unless individual changes are made in the Applicant File at the time of sending.
Follow the steps below to schedule an interview associated with the job's workflow:
Open an Applicant File.
Click the checkbox for the Interview Stage and confirm if you "Would you like to move the applicant into this stage?" or not. This will move the applicant to this stage only and will not schedule an interview automatically.

Proceed to click on the step name to initiate the interview options and calendar.

Select an Event Type from the drop-down: Phone, In-Person, Other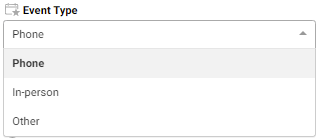 Select the Event Duration from the drop-down: 15 mins, 30 mins, 1 hour, 1.5 hours, 2 hours, 2.5 hours, 3 hours, 3.5 hours, 4 hours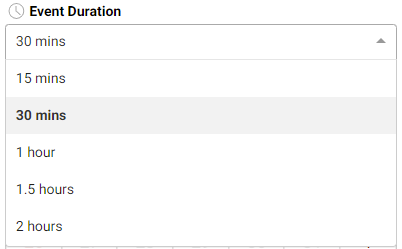 Click the interview day and then click one or more times during that day to offer to the applicant. To avoid scheduling conflicts, the booked time slots for the selected interviewers will show as unavailable.
To send additional times on one or more different days, use the "Calendar" button to return to the calendar view and select another date. Repeat the step above to select one or more times.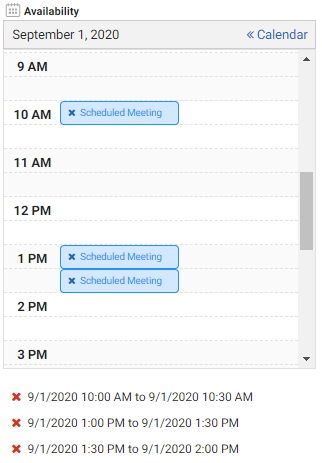 Review the selected dates and times you are offering the applicant and remove unwanted selections by clicking the red X.
Use the panel to review the assigned message template or email content the applicant will receive.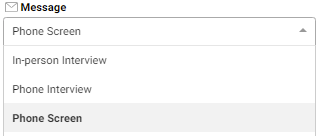 Use the Add Attachment button to include one or more files.
Click Send to email the applicant.
The applicant will receive your email to confirm the interview date and time and provide a written reply. This system operates on a first-come, first-served basis with regard to interview activities. If a date and time have been offered to more than one applicant (even for other jobs), that time slot will remain available until selected by an applicant. Once selected, that slot is no longer available to the remaining applicants. A copy of all interview requests and applicant replies will be stored in the Applicant Messages tab within their Applicant File.
Note: The selected interview email templates are created and stored in the message templates library. If you make changes to the email when scheduling an applicant interview, it will not alter the standard template for other candidates. The changes will apply only to that specific applicant.
Related Articles: